Where to Purchase the RCV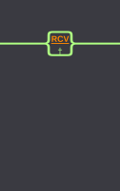 The RCV can be purchased from online stores in both print and digital formats. The print versions can be purchased from the publisher, Lulu.com. The digital version can be purchased from the Amazon Kindle Store for the Amazon Kindle devices or the Kindle app for Android, iPhone, iPad, and the Kindle Cloud Reader for desktop browsers. The digital version can also be purchased at the Lulu.com store. Below are the links to each of the formats.
The print format of the RCV comes in two varieties. You can choose from a paperback and a hardcover version. Both print versions mearure 6x9 inches with 6 point font. I have plans to try to get print versions with larger fonts.
Paperback
Hard Cover
Digital
Free Download
The RCV will always be available for free on the Download page of this site.
* The above links on this page to Amazon.com are referral links. If you do not want to use the referral links, simply go to Amazon.com and search for "revised common version" (or click that link to go directly to the search results).